ABOUT SDI-12
SDI-12 stands for "Serial Data Interface at 1200 baud" and is a common protocol for interconnection of environmental sensors and dataloggers. The SDI12 standard has been developed and maintained by the SDI12 support group which is accessible at www.sdi-12.org. The SDI12 standard is a powerful protocol for connecting sensors offering a lot of advantages over analog measurements or other standardized or proprietary serial protocols.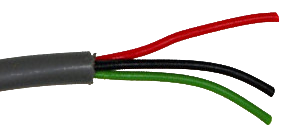 Simple 3 wire interface
Measurement Science maintain this web page to provide:
Detailed technical reference and support material for people wanting to learn more about the protocol, to add to the efforts of the SDI-12 Support Group
Resources relating to SDI12 based products that we have developed to suit environmental applications
Simple Interface
3 wires, 1200 baud
Addressable
Master-slave multi-sensor bus
Lightweight
Plain text data, ie: 0+11.6+0.003+18.7+4710
Reliable
Includes CRC error checking
Alternatives
Comparison to NMEA, Modbus & proprietary protocols
Identify
Identify the sensor through commands
Conversion
Converting SDI12 to something else, and vice-versa
It's our opinion that the SDI12 protocol is the most powerful method for reading environmental sensors. Visit the product pages for more information and downloadable resources. If you have a difficult application, challenge us. To talk to a local distributor, contact us here. Expect an answer within 2 business days.